PSHE
Our Curriculum Intent, Implementation and Impact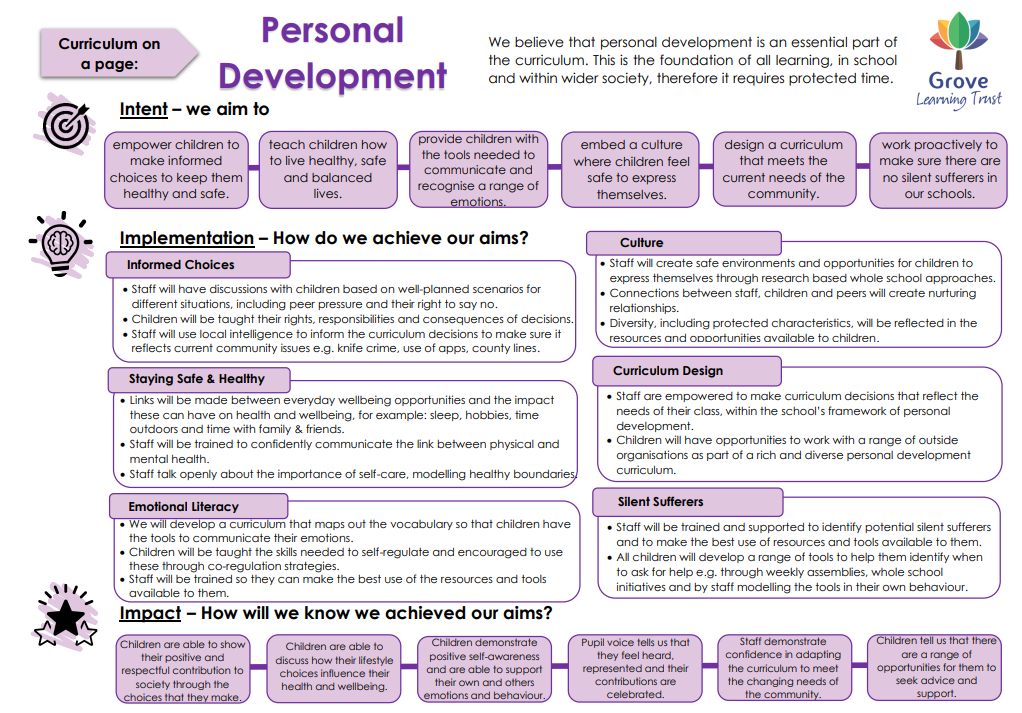 Our Vision
At Wroughton Infant School, we want our children to be in a happy and safe environment where they can succeed to achieve their potential. We develop successful learners who have the knowledge, understanding, attitudes, values and skills they need to reach their full potential, and thrive as individuals within the community, both now and in the future.
The main intention of Personal, Social, Health and Economic Education (PSHE) is for children and young people to develop develop the knowledge, skills and attributes they need to manage their lives, now and in the future.
It is hoped that through these lessons, children will be able to understand and successfully navigate the ever changing world in which they live.
At Wroughton Infant school, we follow the Jigsaw Schemes of Work, which is a mindful approach to PSHE. Jigsaw PSHE brings together P.S.H.E education along with emotional literacy, social skills and spiritual development into a spiral curriculum. Lessons are split into 6 overarching units which are covered by the whole federation at the same time.
These are:
Term 1- Being me in my world
Term 2- Celebrating differences
Term 3- Dreams and Goals
Term 4- Healthy me
Term 5- Relationships
Term 6- Changing Me

For a more detailed look at what is covered in each year group please have a look at the Jigsaw snapshot
Information for parents and carers
Please click this link for Jigsaw Guide for Parents
Please click this link for Jigsaw Guide to Sex and Relationship Education which will be covered in Term 5 and 6
Please click this link for Jigsaw Guide to Teaching about LGBTQ
Jigsaw Progression Overview
Please click below to see the progression in PSHE at Wroughton Infants School.
Fire Safety -Part 2
PSHE Floor books